jQuery plugin to annotate images
by Stephane Robino on Sun, 31 Aug 2014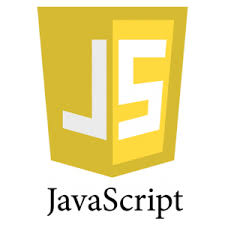 For the past months, we have been using a workflow to communicate layout changes on the site that includes an in-browser screen capture, followed by a screenshot annotate step and concluded by a todo item in the backend database.
After some clean-up and in accord with DjaoDjin's values, we are releasing the code of the javascript annotation tool on github as djaodjin-annotate.
djaodjin-annotate is a lightweight jquery plug-in to add simple shapes (rectangles and arrows) and text over an image (Demo).
Live Demo
(UPDATED Wed, 23rd Dec 2015)
Choose a shape tool (rectangle, arrow or text) and start to annotate.
How to use the code in your HTML pages?
1. Add a div into the HTML DOM
<div id="myCanvas"></div>
2. load djaodjin-annotate.js
<script type="text/javascript" src="/static/js/djaodjin-annotate.js"></script>
3. Wrap your canvas with the annotate plugin
$(document).ready(function(){
  $('#myCanvas').annotate(options);
});
Customizable options:
options = {
  width: "640",          // Width of canvas
  height: "400",         // Height of canvas
  color:"red",           // Color for shape and text
  type : "rectangle",    // default shape: can be "rectangle", "arrow" or "text"
  images: null,          // Array of images path : ["images/image1.png", "images/image2.png"]
  linewidth:2,           // Line width for rectangle and arrow shapes
  fontsize:"20px",       // font size for text
  bootstrap: true,       // Bootstrap theme design
  position: "top",       // Position of toolbar (available only with bootstrap)
  selectEvent: "change", // listened event on .annotate-image-select selector to select active images
  unselectTool: false,   // Add a unselect tool button in toolbar (useful in mobile to enable zoom/scroll)
}
Destroy an annotate
Once initialized, it can be destroy:
$("#myCanvas").annotate("destroy");
Add image to existing annotate
It's also possible to provide new images by pushing them:
$("#myCanvas").annotate("push", "images/test_2.jpg");
Events
annotate-image-added: Fired when images provided in option are initialized or when a new image is pushed. Can be used to append new image selector.
If multiple images provided, an image selector is necessary to switch. Image selector must trigger an event on annotate-image-select class. you can custom the event by using selectEvent option (default: change) and custom the readable image attribute by using idAttribute option (default: id)