Back to school: lessons learned this summer
by Sebastien Mirolo on Mon, 25 Aug 2014
Last week, yet another DjaoDjin client processed his first payment through the DjaoDjin subscription firewall. In this post, I will share what the team learned completing the DjaoDjin Minimum Viable Product (MVP) over the summer.
Lesson #1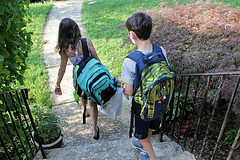 Discounts are the make-or-break feature when it comes to building a payment processing MVP. Software-as-a-Service (SaaS) is no exception. In fact, we haven't seen one customer that didn't have coupons listed as #1 on their feature list.
We love soft openings, and so do most business owners on the DjaoDjin platform. Starting with a select beta group using a 100% discount coupon, we then move on to a second group using a 50% coupon. Finally, we complete the cycle with an outreach to the larger community. This has proven to be a successful strategy overall for the sites launched on djaodjin.com this summer.
Lesson #2

In July, I was featured in Forbes: America is Très Bien For French Entrepreneurs. Around the same time, I updated my title on LinkedIn from "Engineer" to "Executive". A few things happened:
Recruiters stopped contacting me. As far as I can tell, my engineering skills disappeared overnight.
In the first week, most of the new followers on Twitter and new connections on LinkedIn were people (or bots —- you can't always tell) with marketing/sales oriented profiles.
The Forbes article created a two day spike. Today, as in the weeks prior to the article, most of the traffic to djaodjin.com comes from Google. By a wide margin, the main source of traffic continues to be our technical blog posts.
Lesson #3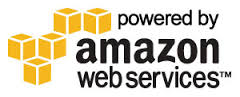 Amazon Web Services (AWS) is awesome! The DjaoDjin Team is a big proponent of open source, but keeping up our OpenStack infrastructure was starting to adversely affect the company.
At the beginning of July, we migrated all services to AWS (see: Docker on Amazon Elastic Beanstalk, Postgres on an Encrypted EBS Volume, Email Notifications with Amazon SES). The boost in response time for DjaoDjin customer's websites was noticeable. From a DevOps point of view, Amazon Identity Access Management (IAM) is the most versatile cloud security framework we have seen, by far. We just love it!
Lesson #4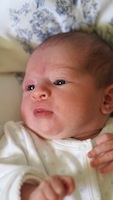 Throughout the summer, the DjaoDjin Team (like any start-up) had to deal with random, high-stress situations with the production website. I can only be amazed by how quickly developers reacted, and by how effectively the support team worked with each individual customer to communicate and mitigate the effects of each storm.
Finally, it is important to remember why we fight so hard every day: Family. Welcome Julia Robino, the 1-month old daughter of Stephane, DjaoDjin's lead engineer: born July 11th, 2014.
Thank You All,
Sebastien Mirolo, Co-Founder DjaoDjin inc.
PS: I will be giving a short talk on building a Verilog waveform browser in the cloud at Sourcegraph in San Francisco on September 10th, 2014. Come to the meetup if you are curious.
photo credit: woodleywonderworks (cc)